Benefits of Body Sculpting in Chesapeake, VA
Body sculpting enhances the appearance of your muscles and offers the desired region a more definite, well-defined, and healthy appearance. Body sculpting is offered by our skilled professionals at Rejuva Medical Spa to assist you not only in reaching your fitness objectives but also in enhancing your quality of life. For more information, contact us or book an appointment online. We are conveniently located at 3925 Portsmouth Blvd, Chesapeake, VA 23321.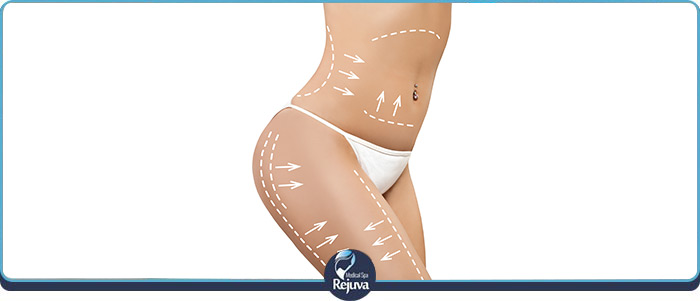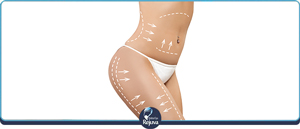 Table of Contents:
What is body sculpting?
Does body sculpting really work?
How often should you do body sculpting?
What areas of the body can be treated with body sculpting?
What is body sculpting?
 
Body sculpting encompasses a range of techniques aimed at enhancing the appearance of various regions of the body. Tailored to address common trouble spots that may hinder your desired look, this process employs diverse technologies and methodologies.
 
Through the application of extreme temperatures, sonic vibrations, or specialized injections, body sculpting endeavors to eliminate fat cells from problematic areas, facilitating their gradual elimination from the body.
 
Many of these treatments are non-invasive, carrying minimal to no side effects. It's important to note that body sculpting is not intended as a solution for weight loss, but rather as a solution for individuals who have achieved their desired weight yet still contend with stubborn pockets of fat.
 
These may be areas that remain resistant to traditional lifestyle changes such as diet and exercise. While exercise and diet play crucial roles, they often have limitations, particularly when dealing with resilient areas. This is where body sculpting, also known as body contouring, steps in. These med spa treatments are non-surgical and employ a non-intrusive approach to reduce fat cells, offering a range of options for those considering this route.
 
At Rejuva Medical Spa, we provide an array of body sculpting choices, including Plus, BodyFX, and MiniFX, to help individuals attain their envisioned physique.
Does body sculpting really work?
 
Body sculpting provides a highly effective solution by either eliminating or reducing the size of fat cells within the specific areas targeted for treatment. The fat cells that undergo this process are permanently eliminated, ensuring they will not regenerate or reappear.
 
The effects of body sculpting can typically be maintained for around 6 to 12 months. Although fat cells are removed and the skin tightens during the treatment, it takes a bit of time for these changes to fully settle into your body. The frequency of your body sculpting sessions will depend on your individual circumstances.
 
Remember that even after a non-surgical body sculpting treatment, your body continues to age naturally, which can lead to some minor loosening of the skin over time. Also, changes in your metabolism or diet could play a role in the reappearance of fat.
How often should you do body sculpting?
 
How often you choose to do body sculpting varies based on your specific goals. For those dealing with noticeable cellulite, a series of up to twelve sessions, spread out over several months, might be suitable. On the other hand, some individuals might find satisfaction with just three or four sessions.

At Rejuva Medical Spa, our team collaborates with you to create a personalized plan that aligns with your objectives, ensuring you attain the body sculpting results you desire.
What areas of the body can be treated with body sculpting?
 
Body sculpting is an effective method for transforming the foundational contours of your body, addressing persistent fat, cellulite, skin laxity, and localized imperfections.
 
This non-invasive approach offers a means to enhance your physical appearance without resorting to surgery, fostering a heightened sense of body confidence. By promoting skin firmness and toning, body sculpting proves versatile in targeting a diverse array of body regions.
 
The abdomen, a region notorious for stubborn fat accumulation, often poses a challenge to address solely through diet and exercise. Hence, it's a common target for body sculpting, with results that can be remarkably impressive.
 
Through this technique, you can diminish the prominence of love handles or flanks, effectively progressing toward your desired physique. Additionally, body sculpting allows you to concentrate on both the inner and outer thighs.
 
The inner thigh garners particular attention, as its relatively softer skin enables a clearer visualization and handling of excess fat. With Rejuva Medical Spa's varied body sculpting options, stubborn pockets of fat or cellulite can be targeted almost anywhere on the body.
 
Body sculpting is a secure and reliable method to get rid of unwanted weight and reshape your body. Body sculpting is available at Rejuva Medical Spa. For more information, contact us or book an appointment online. We are conveniently located at 3925 Portsmouth Blvd, Chesapeake, VA 23321. We serve clients from Chesapeake VA, Norfolk VA, Portsmouth VA, Bowers Hill VA, Berkley VA, and surrounding areas.