Laser Hair Removal Treatment in Chesapeake, VA
Looking for the latest in laser hair removal? Then Rejuva Med Spa's Diolaze laser hair reduction treatments are for you! We will help you achieve smooth, hairless legs, bikini area, brazilian, arms, under arms, and more!

Call us

or request an appointment online. We are located at

3925 Portsmouth Blvd, Chesapeake, VA 23321

.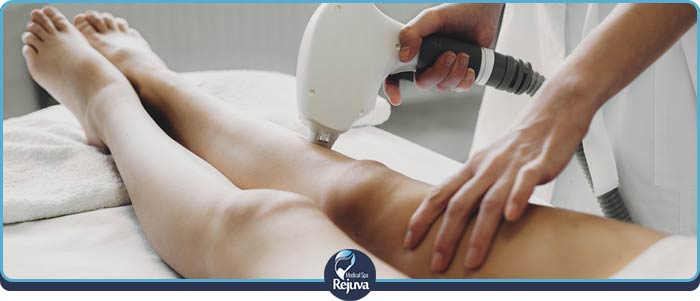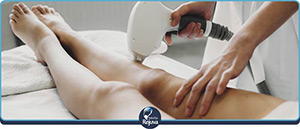 Table of Contents:
What is Diolaze?
Am I a good candidate for Diolaze?
What kind of results can I expect after treatment?
What should I avoid before and after treatment?
If you are after the best and latest technology in laser hair removal, then we here at Rejuva Med Spa have the right treatments for you. We offer Diolaze hair removal, which is the latest technology in advanced laser hair removal. If you would like to book a consultation or an appointment, please visit us at our website or call us.
What is Diolaze?

Diolaze is an advanced laser hair removal procedure which safely and gently removes unwanted hair. It has one of the largest treatment spot sizes, which makes for quick and convenient treatment. By combining high peak power and large spot size treatment, Diolaze is the most effective laser hair removal treatment on the market.

For those tired of shaving, tweezing, or waxing unwanted hair away, then laser hair removal is the perfect solution. During treatment, a highly concentrated laser beam passes through the skin to the hair follicles, which heats up the root of the hair, and thus prevents future hair growth.
Am I a good candidate for Diolaze?

During a consultation, it will be discussed whether you, your hair, and your skin are a good candidate for the Diolaze procedure, along with whether your skin is particularly sensitive. While the procedure is painless for most – as the laser head provides cooling to the skin before, during, and after treatment to ensure a painless reaction – those who may be or are sensitive to treatment may opt for a numbing cream that is provided, barring any potential medicinal allergies.
What kind of results can I expect after treatment?

The majority of patients see an 80-90% reduction in their hair growth, and the hair follicles that remain after treatment are damaged, meaning that they will produce a finer hair than before treatment. In the immediate weeks following treatment, you are likely to notice less hair, slower-growing hair, and even hair falling out. As well, there is a reduction of hair bumps and ingrown hairs after your first treatment.

Immediately after treatment, the area may feel as though it has been sunburnt. Applying moisturizers and cool compresses can help. Overall, you should see a loss of hair over the following month, and it is recommended that you use sunscreen whenever you are outside.

There are some potential complications that may occur with laser hair removal, as with any medical procedure – although these are usually minor and rarely occur. Some of these complications include blisters, swelling, and redness, although these usually resolve on their own with some minor medical or at-home treatment required. Permanent discoloration of the skin, however, is a very rare occurrence.
What should I avoid before and after treatment?

It is recommended that you avoid waxing or tweezing six weeks prior to treatment, as the laser used in the procedure targets the hair roots, which are temporarily removed by waxing or plucking. It is also recommended that you avoid sun exposure (tanning) for four to six weeks before and after treatment, as sun exposure makes the procedure less effective and raises the chances of complications occurring.

Before scheduling your treatment, please make certain to remove any artificial tanner from your skin or wait for it to fade before scheduling as you cannot be treated with a laser while it is on your skin. However, immediately following the procedure, you may apply self-tanners or sprays to your skin. If you make use of tanning beds or sun-bathing, then do not do so for two weeks before or after treatment, so as to provide you with the best, safest results.

If you would like to book a consultation or appointment with us here at Rejuva Med Spa for a Diolaze treatment or treatment sessions, please contact us via our website or over the phone. We are always happy to answer any questions or concerns you may have regarding the procedures and treatments which we offer here.