Intense Pulse Light (IPL) Specialist Questions and Answers
Rejuva Medspa offers intense pulse light treatments. Read our below Q and A page for more information or

call

our clinic today to book an

appointment

with one of our specialists. We serve patients from Chesapeake VA, Norfolk VA, Portsmouth VA, Bowers Hill VA, and Berkley VA.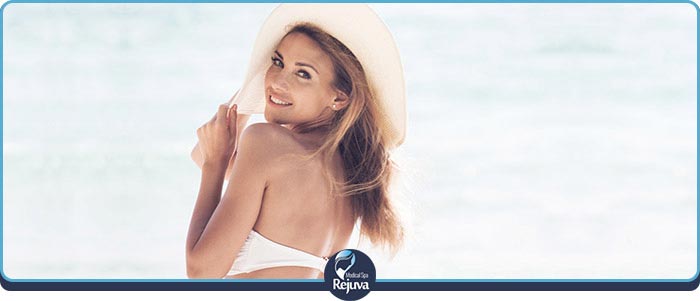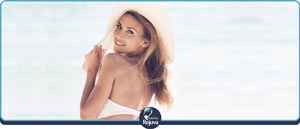 Table of Contents:
What to Expect During IPL Treatment?
Does intense pulsed light work?
How long after IPL treatment do you see results?
Intense pulse light, or IPL therapy, is a therapeutic procedure used to treat ages spots, loose skin, wrinkles and fine lines. IPL has the ability to even skin tones and complexions and has garnered thousands of promising results. IPL therapy is a non-invasive procedure and requires minimal downtime.
What to Expect During IPL Treatment?

Before you book your intense pulsed light session, make sure you do not have a tan — even a fake one — as that can interfere with the machine's ability to target the brown pigment. If you use acne medication like Tretinoin (all-trans retinoic acid), you should stop it a week or two before your session to prevent extra sensitivity.

At the appointment, you'll be accompanied into the treatment room where you will be asked to lie on the treatment bed and put on some protective goggles while your laser technician applies a cold gel to the targeted area.

The technician will place the IPL hand piece against your skin and you will feel a sensation as the light flashes. While most people report minimal pain, some people experience more discomfort than others. If you experience higher than average pain, ask your clinician how to reduce the sensation.

The procedure takes around 20 to 40 minutes for the technician to cover the targeted area with the device. They will work inch by inch in quadrants — cheeks, chin and forehead. Even if you experience pain, the brevity of the procedure minimizes the discomfort experienced. After the procedure, your technician will then wipe off the slimy gel and apply a sunscreen.
Does intense pulsed light work?

IPL is an effective treatment that focuses specifically on skin tone and color. IPL should not be confused with lasers. Although lasers also use intense light and heat to treat undesirable skin issues, they are composed of a single wavelength of light instead of a broad spectrum. This means that they are more targeted, which is why they are utilized for focused treatments like hair removal.

To see real results from IPL, about three to six sessions may be required. You can space your treatments a few weeks apart. After you get the treatment done, age spots, birth marks and freckles will get much darker and basically scab over, and then peel off within a week of the treatment.

Because you can be more aggressive with the treatment, fairer skin types tend to respond best. As it can cause hyperpigmentation and scarring, darker skin types need to be very careful with light therapy. Very dark skin cannot be treated at all.

Some people report that the treatment feels like a rubber band is snapping against your skin, and the treated area may feel a burning sensation for a bit immediately following the session.

If you have been considering using a peel to deal with spots and signs of aging on your skin, this could be a more affordable and low-maintenance alternative. You will get similar results from a peel, but peels require more downtime. With peels, much of the skin on your face will exfoliate, whereas with IPL it is easier to cover up the effects with makeup.

Most people can expect about one week of downtime. The spots on your skin will appear darker and your face may look muddled or dirty.
How long after IPL treatment do you see results?

The effects of IPL can be seen after one week, with more noticeable results after each session. As the skin heals, it repairs itself and the unwanted skin complexion is greatly reduced. Each additional session provides more promising results.

If you or someone you know has unwanted age spots, fine lines and wrinkles and other signs of aging, come to Rejuva Medspa today! Our kind and compassionate professionals are experienced in IPL treatments and can give you the skin you desire! For more information on our IPL treatments, call our office and get in touch with a member of our specialist team. To book an appointment for IPL, visit our website or speak with us over the phone today