Non-Invasive Body Sculpting in Chesapeake, VA
Are You Looking for Non-Invasive Body Contouring, Cellulite Reduction or Body Sculpting in and around Chesapeake, VA? Consider Rejuva Medical Spa. We Offer The Technology That Has Worked For Many Others and Can Work For You Too! For More Information, Please

Call Us

or

Book an Appointment Online

.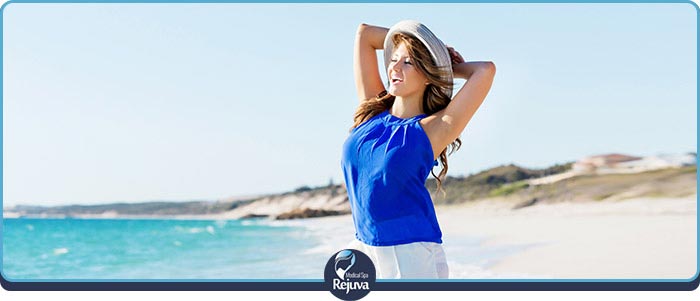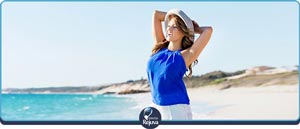 Table of Contents:
What is body contouring?
Am I a good candidate for body contouring?
What are the benefits of body contouring?
How does Body fx rejuvenate the skin?
Finally! There is a solution to improve the unwanted look of cellulite, minimize any dimpled skin, loss of elasticity around the abdominal area, love handles, hips, thighs and any other areas that you feel require fat contouring for added definition. Plus, BodyFX, and MiniFX are developed and based on the clinical success of the proprietary A.C.E. (Acquire, Control and Extend) technology. A.C.E. technology goes deep within the skin to ensure that no areas are under, or over-treated, thereby maximizing your results and providing consistent outcomes.
Plus is a non-invasive sub-dermal heating applicator that stimulates sub-cutaneous tissue. Radio-frequency energy moves uniformly throughout the electrodes to give the patient a comfortably warm experience, built-in temperature controls allow for the attainment of clinically proven optimal temperatures that eliminate concerns of any hot spots or risk of under treatment.
BodyFX focuses on problematic fatty tissue in larger body areas that tend to hold onto and gather fatty tissue such as the abdomen, back (flanks), and thighs. BodyFX works by using many different clinically proven modalities including radio-frequency energy as well as negative pressure applied to the skin and underlying fat.
MiniFX is a non-invasive body contouring and cellulite reducing technology that provides a combination ofclinically proven modalities (similar to the BodyFX) however also, addresses problematic fatty tissue in smaller areas like the neck, arms, and knees.
Body Contouring Q & A:
What is body contouring?

Body contouring is a widely used non-invasive method to aid in sculpting your body without the use of surgery. Our Doctors use Body fx by InMode technology to get rid of excess fat cells in most areas of the body that tend to gather fatty tissue, especially the back, abdomen, and thighs to sculpt your figure.

The system uses radiofrequency waves to heat fat cells deep within your body and melts them away forever. The heat used throughout the procedure improves the appearance of cellulite, creating a smoother, more natural look that is achieved over time. The radiofrequency energy also tightens the skin, triggering your skin to contract and reduce the appearance of slack, loose skin.
Am I a good candidate for body contouring?

Our Doctors will review your medical history and discusses your goals for aesthetic treatment. We recommend that if you are considering this procedure, you should be someone who is in overall good health and within an ideal body weight range.

Laser treatments address stubborn fat you can't lose through diet and exercise but is not a weight loss solution. If you're overweight, a medically-guided weight loss program may be a better place to start.
What are the benefits of body contouring?

Radiofrequency body contouring is a safe and very effective way to get the figure of your dreams without invasive surgery. Treatments are often performed in a more comfortable clinic environment, and the best part is, you don't require a single incision to achieve the body contouring results you desire. Another benefit of body contouring is the treatments require no downtime. You can schedule a session on your lunch break and go right back to work. Body contouring is highly effective at addressing unwanted fat permanently. As long as you follow a healthy diet and exercise regularly, you can enjoy the long-term benefits of a slimmer, nicely contoured body.
How does Body fx rejuvenate the skin?

Family Medicine Healthcare uses the Body fx technology to rejuvenate your skin and reduce the appearance of cellulite. The radiofrequency energy heats the deep layers of your skin and prompts your body's natural ability to heal.

The heat used throughout the procedure triggers the body's production of new collagen, this element is an essential building block for younger-looking, healthy skin. As new collagen is built up, patients find that wrinkles and fine lines smooth gaining your volume in your face that is often lost to aging.

Learn more about how Rejuva Med Spa body contouring services can help you by scheduling a consultation online or by phone.