Dermaplaning Treatment in Chesapeake, VA
Looking for a safe, exfoliation treatment to add to your beauty regime? Then Rejuva Med Spa's dermaplaning treatments are for you!

Call us

or visit us online for more information or request an

appointment

today!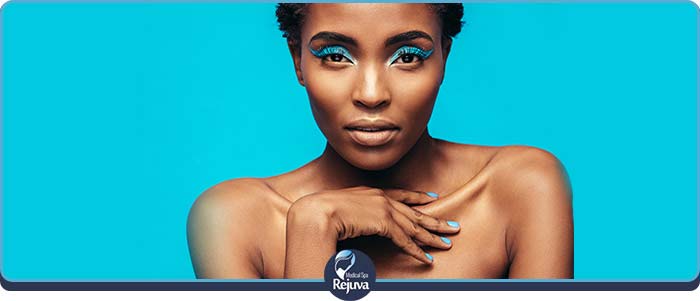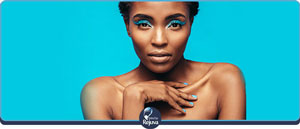 Table of Contents:
What is dermaplaning?
Who should consider dermaplaning? Who should avoid it?
How often should I receive a dermaplaning treatment?
What can I expect from a dermaplaning treatment?
If you are looking into dermaplaning treatment in the Chesapeake area, then consider Rejuva Med Spa. Here, we offer only the finest dermaplaning techniques, and are uniquely qualified to helping you look and feel your best.
What is dermaplaning?

It is an exfoliation procedure, performed with a sterile surgical scalpel to gently shave the surface of the skin to remove a topical layer of dead skin along with vellus hair (also known as peach fuzz). Dermaplaning is a safe procedure to have performed on a monthly basis and usually takes less than thirty minutes and is only performed on the face – although both the eyebrows and nose are avoided.

By exfoliating the skin, the skin's regeneration process triggers and it also allows for better penetration of other skincare products. It rids the face of excessive hair, which can accumulate dirt and oil, causing breakouts or just a general irritation of the skin.

The overall result of dermaplaning is skin which feels and looks smooth, with a radiant glow and healthier skin.
Who should consider dermaplaning? Who should avoid it?

For those with dry or rough skin, dermaplaning is very effective; it also helps with superficial acne scarring or uneven skin tone. It is also beneficial for those with mature or aging skin, as dead skin tends to accumulate with age and the cellular turnover begins to slow. Dermaplaning is considered to be a safe procedure for those who are pregnant or lactating, as it is a physical procedure which does not involve the use of chemical peels.

Dermaplanning is not recommended for those with excessive facial hair, as it forms stubble as it grows back, along with causing what are known as razor rashes under the skin and ingrown hairs. People with active acne and particularly oily skin should also avoid the procedure, as it can aggravate the skin which then becomes irritated.
How often should I receive a dermaplaning treatment?

It is recommended that you receive treatment once every three to four weeks. However, you may work out a schedule that best suits your needs with your provider.
What can I expect from a dermaplaning treatment?

There is no downtime for recovery after a dermaplaning treatment. It is considered a low-risk procedure, and you may experience some slight redness after the procedure. Some people have reported forming whiteheads in the days following the procedure. As well, there is a low risk of scarring and infection, but these side effects are considered rare and uncommon.

After the treatment, it may take a few days for you to notice the full effects. But you will notice that your skin looks brighter and feels healthier. Any redness caused by the procedure should fade within a few days as well. The results of dermaplaning are not permanent and require some upkeep; each procedure clears up to three weeks' worth of dirt, oil, and dead skin cells, so it is recommended that you receive a new treatment once every three weeks to a month.

Lastly, patients who have received a dermaplaning procedure will need to be careful about their sun exposure. The damage caused by the sun can potentially reverse the treatment's effects or cause pigment blotches on your skin. Please make sure that you apply sunscreen to your face when leaving the house for several weeks after receiving treatment.

If you would like to book an appointment, or need more information, then please contact us at Rejuva Med Spa, either by phone or online now.