Chemical Peel Treatment Questions and Answers
At Rejuva Medical Spa, we offer a wide variety of chemical peels to reduce wrinkles, fine lines, sun damage & even treat acne scars. To

schedule a consultation

, please

call us

. We serve patients from Chesapeake VA, Norfolk VA, Portsmouth VA, Bowers Hill VA, and Berkley VA.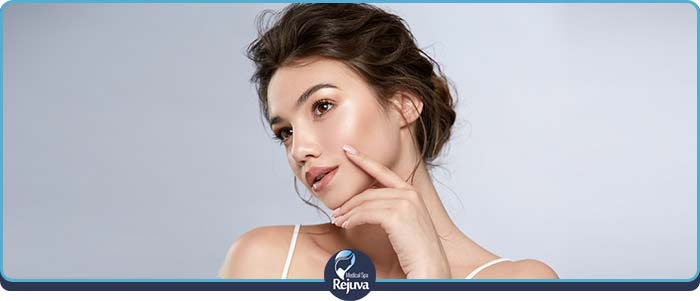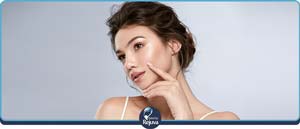 Table of Contents:
What skin concerns can chemical peels target?
What Is a Chemical Peel?
How much does a Chemical Peel Cost?
What are the Benefits of a Chemical Peel?
How Does a Chemical Peel Work?
What do chemical peels treat?
What can I Expect during/after treatment?
When it comes to your skin, you deserve to look as young and radiant as you feel. At Rejuva in Virginia, we offer an expansive range of aesthetic treatments that can assist you in feeling like your best self. Our chemical peels are formulated to be as effective and safe as possible, so you can reap the benefits of fully renewed skin through a non-invasive peel. Whether you have had chemicals peels before or are wanting to expand into aesthetic treatments for the first time, our team at Rejuva Med Spa will help guide you in determining the chemical peel that is best suited to address your exact skin type and skin needs.
What skin concerns can chemical peels target?

Your chemical peel can address an extensive range of specific skin concerns, depending on the type and concentration. At Rejuva Med Spa, we adapt your chemical peel treatment to your skin's distinctive needs, so you attain the best possible outcomes. Chemical peels can handle active acne, minimize the look of acne scars and hyperpigmentation, advance the overall texture of your skin, decrease fine lines and the appearance of wrinkles, as well as address sun damage, age spots, and melasma.

If you live in the Portsmouth, VA area and are interested in experiencing a chemical peel treatment, contact Rejuva Med Spa today to schedule a consultation, so you can better recognize your options and make an informed treatment choice! Call us today!

As you age, your skin begins to wrinkle and fine lines start to become more prominent. Although this is are a normal part of the aging process, it is not uncommon for people to seek out a more youthful appearance. At Rejuva Medical Spa, ourmain goal is to help you feel and look your best. That is why we offer many types of chemical peels to help accommodate any skin concern you may have.
What Is a Chemical Peel?

A chemical peel consists of an aesthetic specialist applying a chemical solution to your face, chest, hands, or neck. This particular procedure deeply exfoliates your skin, exposing the new layer of skin, which has fewer wrinkles, less scarring, and fewer signs of sun damage. Chemical peels can help improve the appearance of everyone's skin, but can be extra beneficial for people who have any of the following skin concerns:

– Acne scars
– Crow's feet
– Hyperpigmentation
– Aging skin
– Sun-damaged skin
– Melasma
– Scarring
– Sagging skin
– Wrinkles

Our trained staff will help you decide on the peel that is best suited for your skin concerns and whether your skin will require alight, medium, or deep peel. A light peel is composed of a mild acid like alpha-hydroxy acid. It only seeps into the outer layer of skin and is ideal if you have mild skin discoloration or dry, rough skin. A medium peel penetrates the outer and center layers of your skin. It helps with fine lines, age spots, and freckles. It may aid with moderate skin discoloration, precancerous skin growths, and rough skin. A deep peel consists of trichloroacetic acid. The treatment helps with moderate wrinkles and fine lines as well as freckles and shallow scarring. It provides the most dramatic change in your skin. It, however, is only intended for your face, and we'll only use it on your skin one time.
How much does a Chemical Peel Cost?

The cost of Chemical Peels varies from $150-$750 depending on the type and whether you get a light, medium, or deep peel. Please call our office for more information on pricing or to schedule your consultation.
What are the Benefits of a Chemical Peel?

Chemical peels area great nonsurgical option that can provide more drastic results than some over-the-counter options. A chemical peel stimulates collagen production to improve the texture of your skin by increasing elasticity. Additionally, after a chemical peel, your skincare products will work more effectively.

The possible side effects of a chemical peel aren't nearly as dangerous as surgery. With a chemical peel, you may experience changes in your skin tone. In addition, it could reactivate any cold sores on your face. Scarring and an allergic reaction are possible as well. On the other hand, surgery can cause scarring, infection, bleeding, bruising, swelling, or numbness.
How Does a Chemical Peel Work?

A chemical solution, usually an acid, is applied over the surface of the skin. Chemical peels are typically a single acid or combination of acids such as Salicylic, Glycolic, Malic, Lactic and Retinoic acid. The solution penetrates the skin to varying depths depending upon which solution is selected. Different peels address different skin concerns, and the most appropriate solution will be selected for you by the professional who is evaluating your skin.

Chemical peels stimulate the dermis to produce more collagen and elastin which help smooth fine lines. By removing the epidermis and a portion of the dermis, superficial pigment can be removed decreasing areas of brown discoloration.

Light chemical peels are associated with no downtime. Medium-depth peels may require 3-7days of downtime. These deeper peels, usually using trichloroacetic acid (TCA) are also known as the Obagi Blue Peel. They are performed by Dr. Weston and Sandra Ewers, PA-C. They require aftercare and downtime lasting 5-7 days.
What do chemical peels treat?

– Fine static lines & wrinkles (not associated with muscle movement)
– Pigmentation
– Skin breakouts
– Skin texture
What can I Expect during/after treatment?

Peels are most effective in a series spaced one month apart. We recommend light peels to those patients who would like to address some skin issues but do not want the pain or downtime of a laser procedure. We recommend deeper peels to those patients willing to have some downtime but wanting to avoid the discomfort of a laser procedure.

Patients having deeper peels are likely to go through a period of time during which their skin gets leathery in texture and the skins pigment typically gets darker. Within a few days, the skin will start to peel (usually around the mouth first) revealing lovely, revitalized skin beneath! It is important to avoid picking at your skin.