Dysport Specialist Questions and Answers
Dysport offers the quick convenience of a fine line and wrinkle reduction treatment in a short time frame, so you can get back to what you love faster, and see your results sooner!

Call us

or visit us online to

book an appointment

today.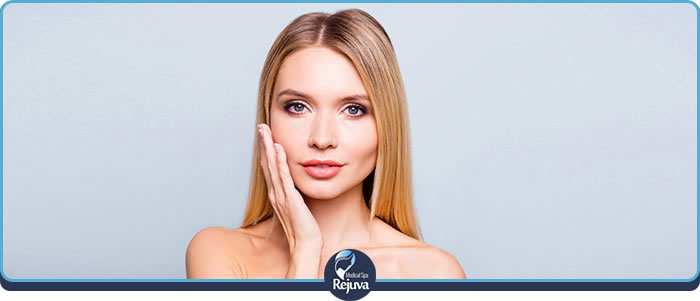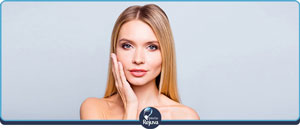 Table of Contents:
How Does Dysport Work?
What Should I Expect From my Dysport Treatment?
Am I a Good Candidate for Dysport?
How Does Dysport Work?

Dysport injections are a type of botulinum toxin injection that is used to treat muscle spasms. They are primarily known for the treatment and prevention of fine lines and wrinkles and work by blocking, and helping to relax, the muscle contractions in the face that cause the facial wrinkles to occur.

Dysport is a non-surgical form of wrinkle treatment and prevention that offers little to no downtime recovery after the treatments. It is not, however, a permanent solution to fine lines and wrinkles, as it will need maintenance injection treatments to maintain the results.
What Should I Expect From my Dysport Treatment?

Dysport injections were created by Galderma, and were aimed at helping to reduce the appearance of fine lines and wrinkles in the face as well as the neck. Dysport can be particularly beneficial to those with moderate to severe lines and wrinkles specifically in the forehead.

Dysport is a fantastic option, as the treatment session takes almost no time to complete, usually just a few minutes. It takes more time for the anesthetic to dry in comparison to how long the treatment takes itself, which is offered to help numb the area so your injection treatment is more comfortable.

Once your treatment has been completed, you can go home and continue your daily routine. No downtime necessary. Dysport injections allow you to review the results within as little as a couple of days, and the results usually last anywhere from three to four months, during which time you will need to come back in for a maintenance or upkeep treatment.

Results vary from one patient to another; however, we have noticed all of our patients have left with great results from our Dysport injections!
Am I a Good Candidate for Dysport?

Our popular Dysport treatment not only benefits the face in the treatment of fine lines and wrinkles, but also the neck and jawline as well. The number of treatments you may need for your wrinkles will be discussed upon your consultation appointment as there are a number of contributing factors to take into consideration:

– Aging
As we start to age, the required number of treatments may become more frequent.

– How deep the lines are that are being treated
The deeper facial lines in your face are usually the ones that will resurface much quicker than the shallower ones. Facial lines tend to return gradually, however it will depend on how fast your body breaks down the Dysport injection as to when a repeat treatment may be needed.  You are able to book another appointment once you notice your fine lines and wrinkles returning.

– Individual face structure
Each individual is going to have a slightly different experience when it comes to our Dysport fine lines and wrinkles treatment due to their unique face structure. The facial composition and body's natural sensitivity to the treatment can help to contribute to the overall outcome of the treatment.

– Correct techniques applied during the appointment
The techniques we apply with our Dysport injections are done by experienced and well-trained technicians. Our track record with our clientele shows our results and prove our work is top quality. At Rejuva Medical Spa, our practitioners are fully qualified and have years of experience in the field, enabling them to provide a top-quality service to our clients.

You are a great candidate for Dysport injections if you are starting to notice fine lines and wrinkles in your face and you are interested in having them treated, or in starting injections as a proactive measure. If you are interested in talking to one of our specialists, call us today. We are more than happy to answer any questions you may have! We serve patients from Chesapeake VA, Norfolk VA, Portsmouth VA, Bowers Hill VA, and Berkley VA.