Juvéderm® Volbella Fillers Specialist in Chesapeake, VA
Correct and define your wrinkles around the face and lips with Juvederm® Volbella Fillers. Call us today or visit us online to book an appointment. We are conveniently located at 3925 Portsmouth Blvd, Chesapeake, VA 23321.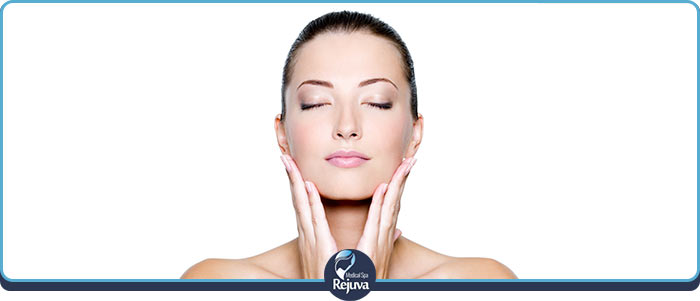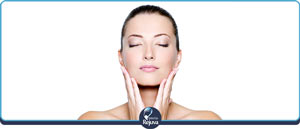 Table of Contents:
What is Juvéderm Volbella?
What does Juvéderm Volbella treat?
How long does it take to see results from Volbella?
You may have seen some of the best and worst fillers done. By now, you are a pro at spotting great lip filler, and one that looks au natural. You want fullness added to your lips without going too far while reducing the lines that are forming around the mouth. Get excited to see how beautiful your lips will look with our natural Juvéderm Volbella Fillers. Juvéderm has a number of different injectables that they have added to their line-up, and Volbella is one of the latest to be FDA-approved. Rejuva Medical Spa in Chesapeake, VA provides this top-of-the-line Juvéderm injectable as well as many other injectables. Contact us today to see if you qualify for one of our dermal filler injections.
What is Juvéderm Volbella?

Juvéderm Volbella is a dermal filler that is commonly used to help define the lips and correct any fine lines and wrinkles found around the mouth area. Dermal fillers like Juvéderm Volbella is a temporary filler that consists of hyaluronic acid which is a naturally found substance within the body already, meaning there are no skin tests that are necessary before the injection.

Juvéderm Volbella is a non-surgical lip augmentation procedure that is designed to help plump your lips and minimize any noticeable fine lines and wrinkles, as well as any perioral lines, and perioral rhytids.
What does Juvéderm Volbella treat?

Juvéderm Volbella is one of the top product lines of dermal fillers to correct fine lines and subtly enhance the look of your lips. The smaller particle size within the dermal filler allows to correct the fine lines without worrying about the lips and without having them get too puffy or bulky.

While the trend the past few years has been to overline the lips to allow them to look overfilled or overdone, we ensure the look is aesthetically pleasing and natural-looking, which is why the results that Juvéderm Volbella provides are subtly enhanced.

Recovery from Juvéderm Volbella is minimal, meaning you are able to return to your normal activities after the dermal filler treatment has been completed. Some patients may experience mild side effects which often include swelling, tenderness, and redness after the treatment. The side effects should only last a few weeks.

Juvéderm Volbella is specifically for individuals who want to enhance the lips and mouth. Volbella focuses on the perioral lines which are around the mouth and improves the look of the lips. This safe and effective solution enhances and increases the lips in a natural way.
How long does it take to see results from Volbella?

The results from Juvéderm Volbella are almost instantaneous. However, for others, it can take anywhere from instant to up to 2 weeks to see the final results from the dermal filler. Results may also experience side effects like swelling, bruising, or redness immediately after the Juvéderm Volbella filler treatment, but these side effects will also subside, usually within 24 to 48 hours, but can last longer.

Many of our patients get a Juvéderm Volbella treatment and immediately go back to work, as the treatment is an outpatient treatment completed in our clinic within a small treatment time frame.

Our treatments per appointment usually take no more than 30 to 45 minutes to complete; however, the amount of time it takes for your individual appointment will greatly depend on the desired results you are looking for and expecting. The greater the results, the more you will need to be injected, and the longer the appointment will be.

If you are looking to enhance your pout and showcase a much more beautiful look of your lips, while reducing fine lines and wrinkles around the lips, then Juvéderm Volbella may be the treatment for you! Contact Rejuva Medical Spa today to learn more about our Juvéderm treatments. We serve patients from Chesapeake VA, Portsmouth VA, Bowers Hill VA, Norfolk VA, and Berkley VA.