4 Questions to ask Med Spas
Countless Americans are, and with the growing demand for less invasive cosmetic options over the last 20 years, the number of med spas has increased. The med spa has grown in popularity among both men and women in recent years. The med spa is also known as a medi spa or a medical spa. Med spas treat a wide range of issues, such as aging skin and acne, reducing stubborn fat, hair removal, and much more. Botox, Restylane, liposuction, and chemical peels are common services offered. For more information, Schedule an

appointment online

or

contact us

. We are located at

3925 Portsmouth Blvd, Chesapeake, VA 23321

.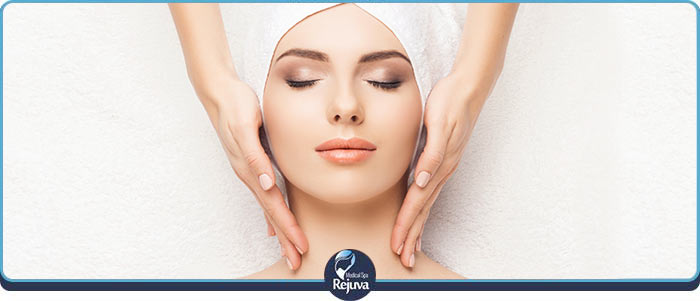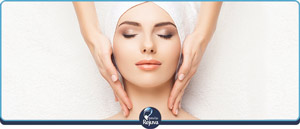 Table of Contents:
What does your med spa offer?
What treatments are offered at a med spa?
What are the most popular medical spa treatments?
How do I choose which service is right for me?
If you are wanting to make a difference in your appearance, Rejuva Medical Spa can help. We have specially trained staff and doctors to provide the best aesthetic care with minimally invasive and non-invasive procedures that can make you look younger and more vibrant. We also provide body sculpting services to help reach those goals that diet and exercise can't seem to reach.
What does your med spa offer?

At Rejuva Medical Spa, we offer a variety of aesthetic treatments to help you reach your beauty goals. Rejuva Medical Spa has specially trained doctors and staff who have a passion for helping people achieve their aesthetic goals. We want to help people feel and look their best.

We can create an individual treatment plan that will help address many of the concerns you have. If you want to tighten your skin, make it look younger, or even out skin tone and color, we can help. If you want to hit those trouble spots and contour areas of your body, we can help with that, as well.

We use innovative non-invasive and minimally invasive treatments as effective alternatives to some of the more drastic approaches, such as surgical procedures.
What treatments are offered at a med spa?

At Rejuva Medical Spa we provide a wide range of beauty treatments that include:

– Injectables
– Skin rejuvenation
– Skin tightening
– Intense Pulse Light
– Revanesse
– Body contouring
– Laser hair removal
– Non-invasive body sculpting
– Chemical peels
– Dermaplaning
– Skin tightening
– Zo Skin Health

We can create a customized combination of treatments that will help you achieve your beauty goals. Some of the treatments that we offer can address multiple issues.
What are the most popular medical spa treatments?

The most popular medical spa treatments for the last year are:

– Facial treatments have become the most popular. Many of the most popular treatments are for the face and neck. This is likely because many people have been doing video-calling over the last year.

– Minimally and non-invasive treatments have become more popular. These provide several benefits. They are lower in cost, provide fast results, and require little or no recovery time. These can often be done in a few minutes at a medical spa.

The top 5 non-invasive treatments for 2022 were:

1. Botox
2. Hyaluronic Acid
3. Hair removal
4. Nonsurgical fat reduction
5. Photorejuvenation

Minimally and non-invasive procedures have made the medical spa experience more accessible to people. A client can decide on a procedure one day and have it done that day or the next. These procedures have helped women and men feel better about themselves without the need for recovery time that disrupts a person's life. A person can have the procedure done and when completed they can go about their normal routine.

Minimally and non-invasive procedures can give you almost instant results.
How do I choose which service is right for me?

With the advances in medical and aesthetic technology, there are many choices for skin rejuvenation and body sculpting. This can make it difficult to decide which treatment is the right one for you.

At Rejuva Medical Spa, our team will take the time to talk with you about your beauty goals and work with you to create the right plan for you. We will customize a treatment plan just for you.

The right aesthetic procedures will give you a naturally youthful appearance. The best options are the ones that address your specific needs, whether it is reducing the look of lines and wrinkles, even skin tone, fuller lips, getting rid of age spots, or any number of other signs that make you look older. These can be done in a more affordable way than more invasive surgeries.

Please give us a call at Rejuva Medical Spa to set up an appointment to find out how we can help you. If you wish, you can use our online system, and will contact you to make an appointment. Give us a call to find out how this treatment can help you look younger and feel better. We are located at 3925 Portsmouth Blvd, Chesapeake, VA 23321. We serve patients from Chesapeake VA, Norfolk VA, Portsmouth VA, Bowers Hill VA, Berkley VA, and surrounding areas.