Restylane® Lyft Treatment Specialist Q&A
Looking better and feeling more confident is only one appointment away. Learn more about the benefits of Restylane Lyft treatment.

Call

our team of professionals at Rejuva Medical Spa in

Chesapeake, VA

, or visit us online to

book an appointment.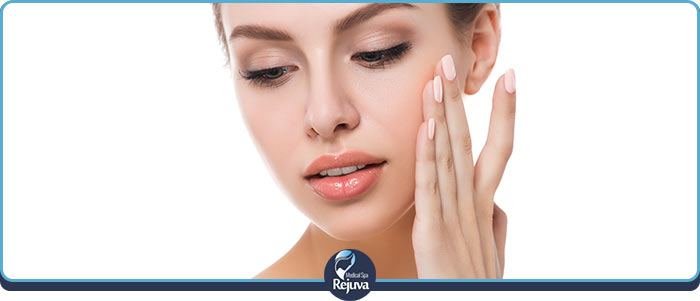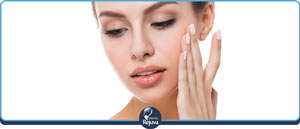 Table of Contents:
What is Restylane Lyft?
How does Restylane Lyft work?
How long does Restylane Lyft last?
What is Restylane Lyft?

Restylane Lyft is a type of dermal filler that is primarily used to smooth out any moderate to severe facial wrinkles, and also add a lift to your cheeks. Restylane Lyft is commonly used in adults only. Receiving Restylane Lyft involves a minimally invasive injectable treatment, and the procedure lasts around 30-45 minutes.
 
Due to the reason that this procedure involves injectable dermal fillers, it is recommended that if you are taking any sort of blood thinner medication, you withhold taking them for 3-5 days. This dermal filter includes hyaluronic acid, which is the primary ingredient. Hyaluronic acid is used because it naturally plumps the skin. The treatment is popular since it helps complete your aesthetic look with natural-looking volume in your cheeks, even hands, for a fuller, and smoother appearance.
How does Restylane Lyft work?

The main active operative ingredient is Hyaluronic Acid. This ingredient is used to plump the skin around the eyes and surrounding joints. There is also a thicker gel agent within the dermal fillers, and this makes it very well suited for areas surrounding the face and hands, due to it requiring augmentation and boosted volume. This would be required for things like aging, sunken cheeks, and skin laxity. Restylane Lyfts also work in helping the body produce more collagen.
 
Aging can cause a lack of collagen production and the use of Restylane Lyft, it will send a signal to the body and cause stimulation to the skin to produce more collagen. Once the body receives this signal, amino acids are targeted, and then connective tissues in the skin are then activated to create and release more collagen into the skin, and the age of the individual is not something that will impair the body's ability to do this, with the help of Restylane Lyft.
How long does Restylane Lyft last?

Most Restylane Lyfts have a time window of about 6 to 9 months at a time. Depending on the type of Restylane Filler you receive, others may last anywhere from a year or more. There is also a considerable factor that plays into the length of time that Restylane Lyft will last, and that is where you have the dermal filler placed. Places that do not have high mobility such as the forehead or cheeks are known to last longer than other places like the hands. If there was an only injection into the cheeks, the amount of time that it could last for is anywhere from 9-12 months. If you receive it in an area with high mobility like the hands, the period this filler can last is anywhere up to 6 months at a time. Of course, there are some minor side effects with the treatment, but it's worth it and certainly no cause for concern. Some people may experience redness, swelling, pain, and itching following the treatment – and that's about it.
 
If you are looking to boost the appearance of your cheeks and hands and to have a more youthful look, then Restylane Lyft might be just what you need. Our team of professionals at Rejuva Medical Spa is here to answer any questions you have about the treatment, and we are also here to discuss other filler options that will turn back the clock on aging. You want to look younger, and our team is here to help. We are home to a team of leading staff and physicians who are all passionate about helping every patient look and feel their best. Reach out to us today through our website to learn more about Restylane Lyft and its benefits. We serve patients from Chesapeake VA, Norfolk VA, Portsmouth VA, Bowers Hill VA, and Berkley VA.