RF Skin Tightening Treatment Questions and Answers
Have you exhausted all of your options in getting your skin to look its absolute best? Rejuva Medical Spa in Chesapeake, VA offers a wide variety of skin treatments so don't hesitate to contact our team today.

Call us

or visit us online to book a

n appointment

at your earliest convenience.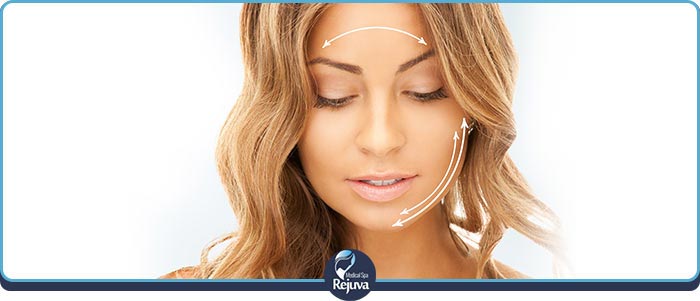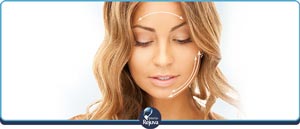 Table of Contents:
What is RF Skin Tightening?
How long does radio frequency skin tightening last?
How does radio frequency tighten skin?
Do you provide RF Skin Tightening Treatment Near Chesapeake, VA?
Do you feel as though every single time that you look in the mirror, you notice one more thing that has changed on your face or on your body? And it most certainly hasn't changed for the better? Well, you are not alone. Thankfully, there are numerous treatments and products out there on the market that can get you smiling at your reflection once again. Please don't despair because there is hope, and radio frequency skin tightening may just be the answer to this very common problem.
What is RF Skin Tightening?

RF skin tightening is short for radio frequency skin tightening. Radio frequency skin tightening is one of many aesthetic techniques used in treating sagging, lackluster, or damaged skin. The radio frequency energy that is emitted heats the skin cells with the purpose of encouraging or stimulating collagen and elastin production under the surface. The radio frequency energy in turn helps reduce the appearance of fine lines and sagging skin through the stimulation of the collagen production by causing the skin to remodel itself. This results in the reduction of wrinkles or cellulite and has shown beneficial results with body contouring. As we age, particularly once we hit 30, our body's natural production of collagen and elastin begins to decline. These two proteins are what helps our skin stay vibrant, plump, and taut without the appearance of wrinkles. One key benefit of radio frequency skin tightening technology is the fact that it can be used almost anywhere on your body. An added benefit is that this treatment has little to no downtime, meaning you have the ability to resume normal activities immediately following your appointment. The treatment itself can be uncomfortable, but most people find the heat to be tolerable and worth the small bit of discomfort for the results it produces.
How long does radio frequency skin tightening last?

The long-term and short-term effects of radio frequency treatments will vary among individuals. Variables that can affect the effectiveness of the treatment can include, but are not limited to, the existing collagen in one's skin, each individual's genetics, any previously tried treatments, and of course, each person's general self-care. As each of us are unique, so is our response to any kind of treatment. Each individual will yield different results, so it is important to refrain from comparing your treatment plan and results against someone else's treatment plan and results. While you can expect to see results initially within a few days to a couple weeks, you will continue to notice gradual improvement over the following months as the skin keeps fighting to produce new collagen and continuously revitalizes itself. Results can last anywhere from a minimum of 6 months to a year but patients who undergo repeated treatments staged at 1-2 weeks apart find their results tend to be more effective and longer lasting.
How does radio frequency tighten skin?

While there are several different types of devices used for radio frequency skin tightening today, they all serve the same end goal which is to tighten skin and improve its texture and tone using our body's own processes. Radio frequency therapy emits low energy radiation from a handheld device to warm up the deeper layer of your skin otherwise known as the dermis. This heat encourages the production of collagen that naturally helps to improve signs of wrinkles and sagging skin. Research into this type of treatment has deduced that this is a reasonably and effective way of treating minor skin imperfections and encouraging the tightening of aging skin without being overly invasive and having minimal side effects.
Do you provide RF Skin Tightening Treatment Near Chesapeake, VA?

Radio frequency skin tightening is offered at the Rejuva Medical Spa which is conveniently located in Chesapeake Virginia. You can give us a call, visit our office, or check us out online whenever you are ready to get working on a rejuvenation plan that will get you feeling and looking like the best version of you today. Let our team of specialists help you get your self-esteem back and put some bounce back into your step.

We serve patients from Chesapeake VA, Norfolk VA, Portsmouth VA, Bowers Hill VA, and Berkley VA.