Anti-Aging Treatments in Chesapeake, VA offered by Rejuva MedSpa
For anti-aging treatments that can achieve top-quality results, come to Rejuva Medical Spa in

Chesapeake, VA

! For more information,

call us

or

schedule an appointment

online.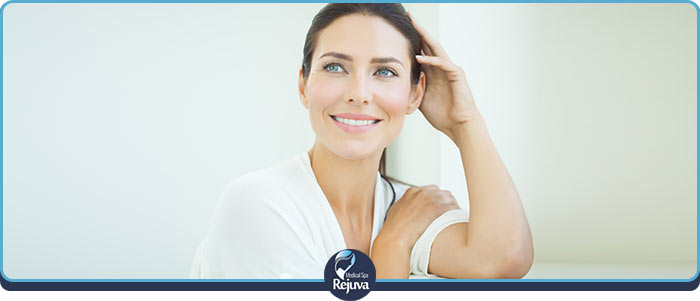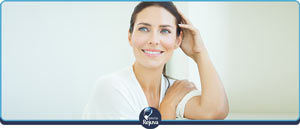 Table of Contents:
What treatments make your skin look younger?
When to start anti-aging treatment?
How does Rejuva MedSpa treat anti-aging?

Anti-aging treatments include a variety of products, services and procedures that are designed to reverse the visual signs of aging, such as wrinkles, fine lines and loose skin. The most common anti-aging treatments include injectables such as dermal fillers and Botox, chemical peels, body contouring, dermaplaning and laser skin resurfacing. While these treatments can achieve astonishing results on their own, certain combinations can work anti-aging wonders and take years off of one's appearance.
What treatments make your skin look younger?

Many of the treatments offered at medical spas are geared towards skincare and improving the overall health and appearance of the skin.

Some of the most popular treatments that can achieve younger-looking skin include:

Chemical Peels: A favorite of clients and dermatologists alike, chemical peels are one of the most trusted treatments in anti-aging. They come in three main strengths—light, medium and deep—each designed to penetrate to different layers of the dermis. Deeper chemical peels take longer to heal, but provide the most rejuvenatory results; they also only need to be performed every few years, as the results are long-lasting.

Dermal Fillers: Dermal fillers are the second-most popular minimally invasive cosmetic treatment performed in the United States, and it is easy to see why. They come in a variety of strengths and compositions and can achieve a range of results, from adding volume to severe wrinkle reduction.

Botox: The main ingredient in Botox, the botulinum toxin, works by temporarily paralyzing the muscles in the targeted areas; this reduces dynamic wrinkles—the ones that form when making facial expressions.

Laser Skin Resurfacing: Another trusted aesthetic treatment, laser skin resurfacing can achieve a wide range of results with its versatile capabilities. Some laser skin resurfacing treatments are mild, only renewing the surface layer of skin; these are beneficial as they do not come with recovery times or many side effects. More intensive laser resurfacing treatments, while safe, can result in longer recovery times, but also can achieve more pronounced and prominent results.

Intense Pulsed Light: IPL treatments, which use intense pulses of light, have become incredibly popular over the past few years. This is because they are noninvasive and do not damage the outer layer of skin (epidermis). Releasing many different wavelengths of light at once, IPL can provide many benefits in one treatment.
When to start anti-aging treatment?

The best time to start anti-aging treatment is different for everyone, but is typically sought out when signs of aging start to appear. This is most common for people in their 30s and early 40s, but many people seek anti-aging treatments much sooner. In fact, preventative anti-aging treatments are becoming more popular and research backs this cosmetic trend, showing that preventative injectable treatments such as Botox and dermal fillers can actually delay the onset of wrinkles by up to several years.
How does Rejuva MedSpa treat anti-aging?

At Rejuva MedSpa, we want you to look your best, which is why we offer a wide selection of anti-aging treatments that can transform your appearance to a younger-looking you. Many of the incredible treatments we offer have been highlighted and described above, including chemical peels, Botox, dermal fillers, laser skin resurfacing and IPL. Before we recommend any treatments, we sit down with each client for a consultation, where we discuss your goals and desires and how we can achieve them. Your safety and satisfaction is our top priority, so we will also discuss your medical history, including any medical conditions or medications that might contraindicate certain treatments.
 
Call us today to book an appointment for our anti-aging treatments, or visit our clinic conveniently located at 3925 Portsmouth Boulevard, Chesapeake, VA 23321. We look forward to serving you!