Causes of Facial Aging and How Botox Can Help in Chesapeake, VA
Are you ready to get rid of your wrinkles? Turn back the clock of aging with the help of Botox today. At Rejuva Medical Spa, we offer botox treatment to minimize the signs of aging such as wrinkles, fine lines, frown lines, crow's feet lines, and forehead lines. Botox acts as a neurotoxin to block particular nerve signals, causing muscles to relax and skin to become smooth and fresh. It can be used to treat specific areas such as the brows, forehead, nose, eyes, lip, and jawline. For more information, contact us or schedule an appointment online. We are located at 3925 Portsmouth Blvd, Chesapeake, VA 23321.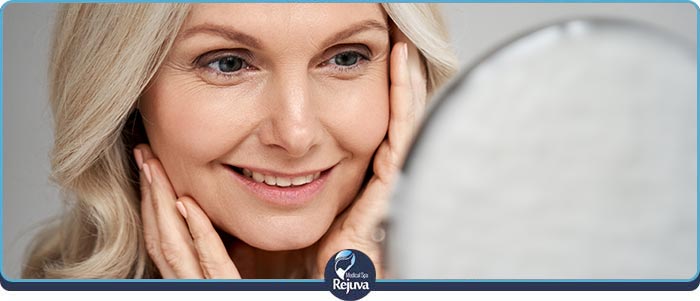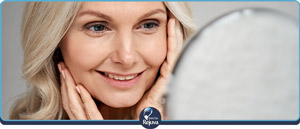 Table of Contents:
What are the major causes of aging?
What can Botox do for an aging face?
How does Botox work to make skin look smoother and younger?
Can Botox fix sagging skin?
What areas of the face can be treated with Botox?
Botox is one of the most common and well-known anti-aging treatments available and has been around for many years, resulting in specialists becoming incredibly experienced with the substance. While it is an effective treatment option for quite a few different medical conditions, it is best known for its cosmetic use to treat dynamic wrinkles that have developed on the face. Even just one session of Botox injections will result in a beautifully smooth, youthful complexion with almost zero downtime or aftercare required, making it a safe and convenient option for almost everyone.
What are the major causes of aging?

The most unavoidable factors leading to visible aging in the skin are gravity and repeated movements of the facial muscles spanning over decades. However, the speed at which people develop visible wrinkles, fine lines, sagging skin, or loss of volume in the skin can be substantially increased in those that engage in habits that speed up the natural rate of aging including smoking, regularly consuming excessive amounts of alcohol or other unhealthy substances, and who are just unable to maintain a healthy lifestyle in general. Aging in the skin can also be sped up in those who have insufficient skin care regimens or have regularly exposed their skin unprotected to harmful UVA and UVB rays from the sun.
What can Botox do for an aging face?

The primary use for Botox is for smoothing out and diminishing the appearance of fine lines and wrinkles as well as treating dynamic wrinkles. Dynamic wrinkles occur when the same muscles are used repetitively over the year, causing the surrounding skin to crease while the muscles are being used, but after a while, will become a permanently visible crease on the skin even when the surrounding muscles are not being used. Botox injections will be able to reduce the appearance of the already existing wrinkles by just being a substance that fills in the deep creasing but also contains botulinum toxin, which temporarily freezes the muscles into which it is injected, preventing new dynamic wrinkles from developing while in effect. Even with just one treatment with Botox, the facial skin can appear to be years younger through a smoother and tighter complexion.
How does Botox work to make skin look smoother and younger?

Botox is incredibly effective as an anti-aging treatment, providing results of smoother, younger-looking skin and taking years off of the appearance of patients. It works so well because it is not just a filler, it also works to prevent the formation of new dynamic wrinkles through the ingredient botulinum toxin. Botulinum toxin is a neurotoxin protein that is added in small amounts to Botox due to its ability to block nerve signals while they are on their way to the facial muscles, essentially inhibiting the movement and contracting of the affected muscles for around 3 to 4 months at a time. This means that new dynamic wrinkles cannot form around the treated muscles during those months. Regularly receiving Botox will prevent any new dynamic wrinkles from developing for the entire time that treatment is being continued, resulting in beautifully smooth skin that immediately makes the patient appear to be years younger.
Can Botox fix sagging skin?

When injected into the right areas, Botox is a very effective treatment for reducing the appearance of sagging and drooping of the skin. It is very common for patients to experience sagging of the skin around their jowls, jawline, and neck, but when Botox is injected purposefully throughout the affected areas, the treatments will stop the movement of the muscles that are contributing to the laxity of the skin to prevent it from developing further, making the banding that forms on the neck and around the treated muscles become less prominent.
What areas of the face can be treated with Botox?

Botox has been around as an effective treatment for aging skin for years, giving specialists plenty of time to determine how to use it best for treating as many skin concerns as possible. The areas on the face that can easily be treated through Botox injections include the forehead, around the eyes, around the mouth, between the eyebrows, the outside of the eyebrows, and on the top of the nose, chin, and jawline.

If you're interested in botox treatment, don't hesitate to contact us today or book an appointment online! We are located at 3925 Portsmouth Blvd, Chesapeake, VA 23321. We serve patients from Chesapeake VA, Norfolk VA, Portsmouth VA, Bowers Hill VA, Berkley VA, and surrounding areas.