Restylane Injections Questions and Answers
At Rejuva Medspa in Chesapeake, VA, our medical aesthetic providers have an abundance of experience and experience when it comes to providing Restylane injections to our valued patients and would be pleased to provide them to you, as well. For more information,

call us

or schedule an

appointment online

.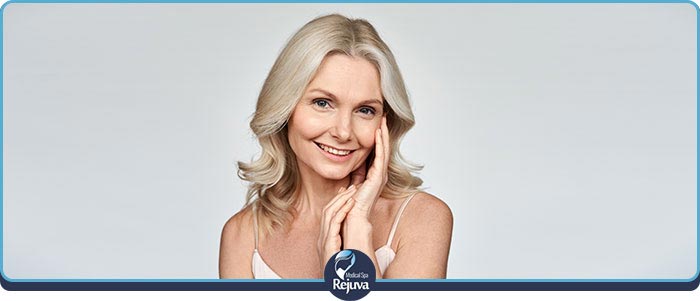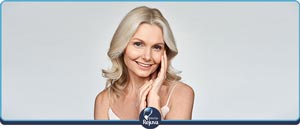 Table of Contents:
What Is Restylane?
Does Restylane build collagen?
What is Restylane used for?
If only our skin could stay smooth and voluminous forever! However, since this is not the case, there are many skincare treatments that help your skin stave off the signs of aging so that it can stay healthy and fresh for longer. One excellent example of such skincare treatments is Restylane injections, which use natural ingredients to plump up your skin and keep it smooth and beautiful. We have provided some helpful information below about Restylane injections so you can decide if it is right for you!
What Is Restylane?

Restylane is a line of dermal filler products that use hyaluronic acid (HA) as their primary operative ingredient. HA is a sugar molecule that naturally occurs in your body and is found in the highest amounts around the eyes and fluid surrounding your joints. When used in dermal fillers, HA forms a gel-like substance that naturally plumps up the skin. The complete line of Restylane fillers are as follows:

– Restylane Contour
– Restylane Defyne
– Restylane Kysse
– Restylane Lyft
– Restylane Refyne
– Restylane Silk

In contrast to other dermal fillers, Restylane injections contain a thicker gel, which makes them particularly well-suited for areas of the face and hands that require augmentation and boosted volume, which can occur with aging signs like skin laxity, sunken cheeks, and others.
Does Restylane build collagen?

It does! In addition to plumping up the skin, hyaluronic acid also promotes collagen production. Collagen is a fibrous protein that is crucial to the structural integrity of every connective tissue in our body, from our bones, ligaments, tendons, and muscles to the youthfulness and elasticity of our skin. Hyaluronic acid is essential to collagen synthesis, as it binds water to collagen to hydrate and nourish it, preventing it from drying out.

With that in mind, the reason that hyaluronic acid and collagen production are important for skin care is that our bodies naturally produce less collagen and hyaluronic acid as we age. As a result, the collagen dries up, and our skin loses strength and vitality, leading to various signs of aging like wrinkles, skin laxity, and other skin issues you probably want to avoid as much as possible. In this way, Restylane injections, through their high concentrations of HA, function to counteract such aging signs by revitalizing the collagen synthesis in your skin.
What is Restylane used for?

Restylane is generally used for the improvement of various skin concerns and issues. With that being said, there are various Restylane products that are each used for different purposes and provide unique benefits to those who receive Restylane treatment. To that extent, the different Restylane products are each used for the following purposes and benefits:

– Restylane Contour: provide cheek augmentation and contouring
– Restylane Defyne: improve chin projection and smoothen out deep marionette lines and nasolabial folds (also referred to as laugh or smile lines)
– Restylane Kysse: provide lip augmentation and smoothen out upper lip lines
– Restylane Lyft: tighten skin laxity and boost volume in the cheeks, midface, and the backs of your hands
– Restylane Refyne: soften marionette lines and nasolabial folds
– Restylane Silk: provide lip augmentation and contouring and soften vertical lip lines

Restylane injections can give you the boost and rejuvenation to your skin that you seek, and our providers at Rejuva Med Spa would be happy to provide this service to you! If you would like more information about Restylane injections at Rejuva Med Spa or want to schedule an appointment with us, we welcome you to do so through our website or give us a call.You can find Rejuva Med Spa at 3925 Portsmouth Blvd in Chesapeake, Virginia. We serve patients from Chesapeake VA, Norfolk VA, Portsmouth VA, Bowers Hill VA, and Berkley VA.