Juvederm Specialist Questions and Answers
If you want the secret to smooth, younger looking skin, we have it. Read our Q and A page below to learn more about the benefits of Juvederm. 

Request an appointment

 online or visit our clinic in

Chesapeake, VA.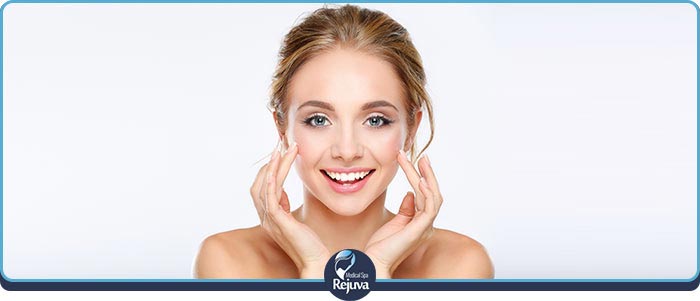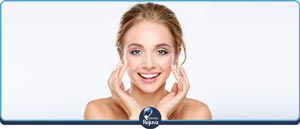 Table of Contents:
What is the difference between Juvederm® and Botox®?
What is Juvederm best for?
Which is better: Juvederm or Restylane?

Having plump, supple, and smooth skin is the dream, and while we cannot achieve the same skin we had when we were wee babes, there are things you can do to get your skin as close as possible to that feeling. One option is a dermal filler like Juvéderm! Juvéderm fillers are a non-invasive cosmetic injectable that provides immediate and long-lasting improvements to sunken skin, fine lines, and wrinkles.
What is the difference between Juvederm® and Botox®?

While Juvéderm and Botox injections are often used in a similar manner to treat some of the same issues, they are fundamentally different treatments. Whereas Juvéderm is a dermal filler, Botox is a neuromodulator. As such, they treat things like fine lines, wrinkles, and folds in different ways.

As a neuromodulator, Botox works by blocking nerve signals in the muscles they are injected into, which temporarily pauses muscle contractions in the treatment area. Part of the reason why we develop wrinkles and fine lines in the first place is because of repeated muscle contractions from facial expressions like smiling, squinting, and frowning. As a result, by temporarily pausing that muscle activity, Botox injections give your skin the time and space it needs to relax, smoothen out wrinkles, and bounce back into form for an extended period.

In contrast, Juvéderm injections treat fine lines, folds, and wrinkles by filling out crevices (hence, the name dermal filler) and stimulating increased collagen production. Juvéderm contains hyaluronic acid (HA), which is a sugar molecule and gel-like substance that naturally occurs in your body, particularly around the eyes and in the fluid surrounding your joints. When used in dermal fillers like Juvéderm, HA has a natural plumping action that boosts volume and fills in crevices while also increasing collagen production.

The ability of Juvéderm fillers to increase collagen is what makes them so long-lasting. Collagen is a fibrous protein in our body foundational to wound healing and the structural integrity of our connective tissues, including the skin. However, as we age, our bodies produce less collagen, which is a primary reason why wrinkles, fine lines, skin laxity, and other aging signs on our skin develop. In this way, Juvéderm fillers counteract and slow down the development of those aging signs.

Additionally, Juvéderm and Botox also differ with respect to the type of wrinkles and fine lines they treat. While Botox is used for wrinkles and fine lines like crow's feet, frown lines, and forehead lines around the eyebrows and eyes, Juvéderm is commonly used around the mouth, cheeks, and lips.
What is Juvederm best for?

There are several types of Juvéderm fillers, including Juvéderm Ultra, Juvéderm Volbella, Juvéderm Vollure, and Juvéderm Voluma. Each of these types of Juvéderm fillers has different uses. Thus, Juvéderm Ultra and Volbella are best for wrinkles, fine lines, and lost volume around the lips and perioral area, while Vollure and Voluma are best for fine lines, wrinkles, and lost volume around the chee
Which is better: Juvederm or Restylane?

Juvéderm and Restylane are very comparable products, as both are dermal fillers that use HA as their primary ingredient. While both products provide excellent results, they have different benefits. Juvéderm is a smoother filler, which makes it more suitable for more delicate lines in tight areas, while Restylane is a more granular and cohesive filler, which makes it more ideal for filling in sunken areas. With that being said, Juvéderm is known to provide slightly longer-lasting results than Restylane. When you come to Rejuva Med Spa, one of our medical estheticians can help you decide which option is better for you.

Our Juvéderm specialists at Rejuva Med Spa would be happy to provide you with this service! For more information about Juvéderm fillers or an appointment with us, please feel welcome to call us or schedule an appointment on our website. We serve patients from Chesapeake VA, Norfolk VA, Portsmouth VA, Bowers Hill VA, and Berkley VA.